Ok here's the second part…

Technical

Looking at the daily charts of my favorite pairs (Cable, Fibre, and Aussie), long term uptrend is still intact. My bias is towards the buy side. However there's no clear indication for me to enter the market right now and I am looking at possible retracement and price action to enter my position. Momentum indicators (Momentum and DeMarker) are showing that bull is losing its strength. This could be an opportunity for me to take my position if price retraces back to the trendline.

GBP seems to be holding strong above 1.6200 level. If it continues to hold this level, I could enter position as the price (currently at 1.6523) retraced back to this level and hold. GBP has been ranging between 1.62 and 1.66 levels since early June.





EUR's ascending trendline is still intact. Looking to enter when price retrace back towards the trendline if it fails to break the triangle. Right now, price is holding up above 20-day SMA and 1.4000 level and looking to break the triangle.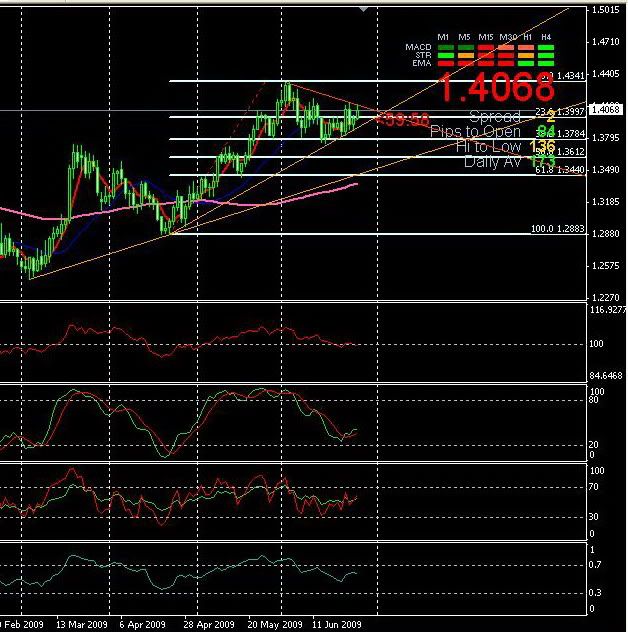 AUD on the other hand, seems hard to break the 0.8050 level. Since mid-June, it has been trying to break this resistance level 3 times (on the 4H chart) but failed. Right now, it is holding up at 0.8068. Let's see next week whether it can break the resistance.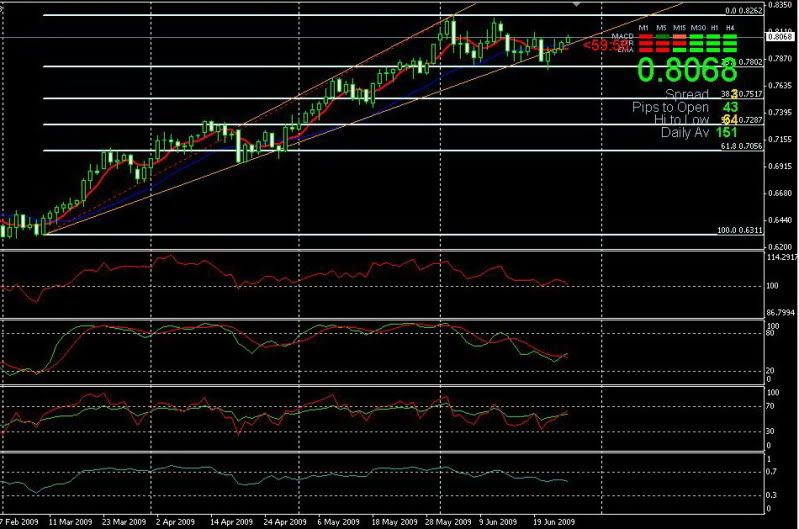 Read more...